This, y'all, is why I shouldn't have coffee on Sunday night.
Actual screenshot of my phone just now
I ain't even beginning to be tired.
So, I'm linking up with
Modern Mrs. Darcy
in her Quick Lit style, A.K.A., short and sweet and super current (to me at least!) reads. This month I've been reading an international YA book (for the last two weeks it seems), a quick biography, a second helping of a recent book club number, and starting in on a Book of the Month Club pick (which I didn't actually get from BOTM, because BUDGETS). So here we go!
Lucy and Linh
This was one of those window books for me, allowing me to see into a couple vastly different worlds than my own, exploring race/immigrant relations in a completely different setting (Australia), being from an Asian family and the cultural expectations that are different in many ways from what I experienced growing up, and elite private school culture (and all the nastiness that can dwell there. ick. #happyhomeschooler)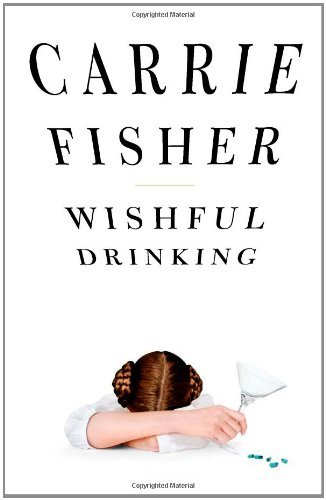 Wishful Drinking
I read it all today. It's really a quick read, and hysterically funny, but oh so darkly self-aware. Sad, really. 100% would recommend if you're still in mourning over her death. #drownedinmoonlightstrangledbyherbra
#asonedoes
The Little Way of Ruthie Leming
gahhhh... what this book has done to me.... Tracie, I simultaneously thank you, and will never forgive you for introducing me to this book. Its interesting to see what one book like this will mean to half a dozen different ladies in a book club. Can we do a personality study based on reactions and thought processes in regards to certain books? Starting with this one please? I'm still working through thoughts this one stirred up, and they aren't even about cancer, dying or small town living.
All Grown Up
I just started this book, so this is not a review as much as a commentary on my book-picker as it's been wired of late.
I seem to keep picking out books that feature
a.) 30-somethings.
b.) single people.
c.)NYC.
WHAT DOES THIS MEAN?
I dunno dude, I dunno.
Anyhow... looking forward to getting into it.
So, there you have it!